Computer Repair

Desktops Notebooks and Tablets
We service and repair ALL brands of desktops, notebooks and tablets. Improve the performance with memory and hard drive upgrades, replace broken LCD screens and faulty keyboards.
We can build you a new computer tailored to suit your needs and budget, or supply a new notebook, ready to use immediately. Information on new desktop and notebook computers is available here.


Contact Us

Help is just a phone call away.....
Call or text us now on
0419 668 761
for an immediate response
Email us
admin@pchh.com.au
for a response within 24 hours

Support and Advice

Let us solve your computer problems
Set up wireless networks, home networks, sort out your internet issues. Install software, set up new computers.
We offer sound free buying advice when you are looking at new technology. We can retrieve hacked email accounts, protect you from viruses and malware, and set up all your software, email and social networking needs.
Plus a million other things you find difficult to do, we can do quickly, cheaply, and even explain the process to you.
Welcome to PC Home Help

Fast friendly on-site computer repairs in Brisbane and Ipswich
Based in the western suburbs of Brisbane, PC Home Help offers computer repairs, maintenence, upgrades, new desktop, notebook and tablet computers, plus on-site service, "Fixed or Free" guarantee, and capped labour charges.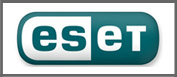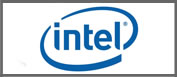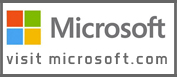 12 Dec 2011
Fast and very helpful
I called PCHH and the technician was on my doorstep 25 minutes later. My computer was fixed and working faster than it ever had before. Thank you!
Kathy J. Sinnamon Park